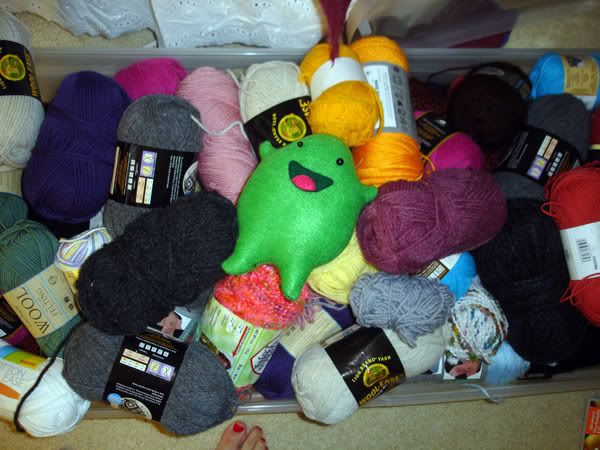 I have a problem. I have now passed through the denial phase, into the acceptance phase. I am
addicted
to yarn. Above is my glorious stash, all 101 (and counting!) balls of it. (Plus my green monsta I received in a swap.)
My mother thinks I'm absolutely crazy, but I'm guessing my stash is itty compared to a lot of knitters and crocheters out there. But at least most of the yarn has a desired project, and one day or another it will be a beautiful FO.
I have another stash of fabric, but those will be organized another day. I REALLY need to get my
Ravelry
invite, just so everything will be organized. I spied a silverfish lurking around my basket of yarn, so I moved everything into two large under the bed boxes.
I'd love to move into an apartment when I can just have a crafting room!