FINALLY, my pictures have been resized and ready to post. I also finished the PDQ hat from Happy Hooker, and today I finished my first sewn bag! (Lime green flannel, yum.) Pictures will come soon.
When I went to visit my grandparents, my Grandma loaded me with all her old sewing supplies. I got another mat and rotary cutter, two quilting books, a jar full of buttons (!!), and old embroidery hoops. Two are metal and cork, and the other one is made of wood, which my mom says must be
really
old. I'm definitely hanging it on my wall when I move out.
Onto the projects! I finished my first crocheted hat!! I am so thrilled; after making tons of yarmulkes and sombreros, it finally came out. It's for my boyfriend. (He loved it!)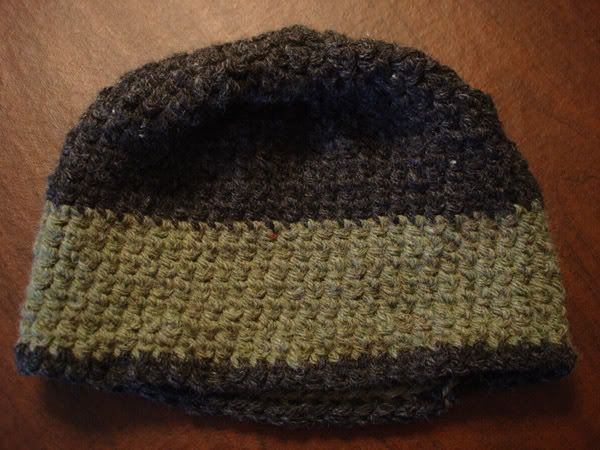 I also made a pillow for my Grandpa, and hand embroidered the NYY symbol. He loves it too! And my cousin liked it so much I have to make one for him. And I made some felt ornaments for my little Christmas tree.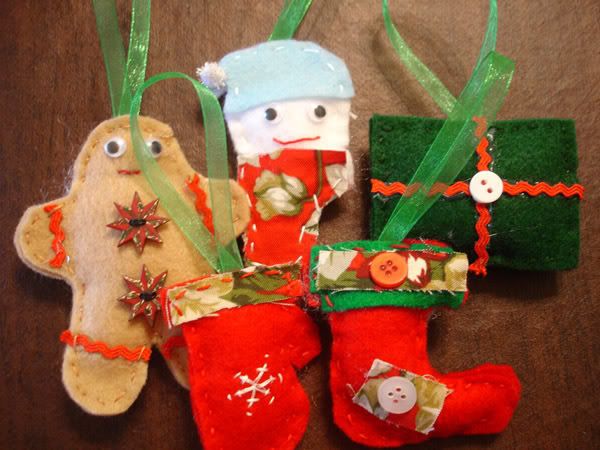 And now to start hats for Christmas!